Bio inspired design - Wind Damage Protection for Trees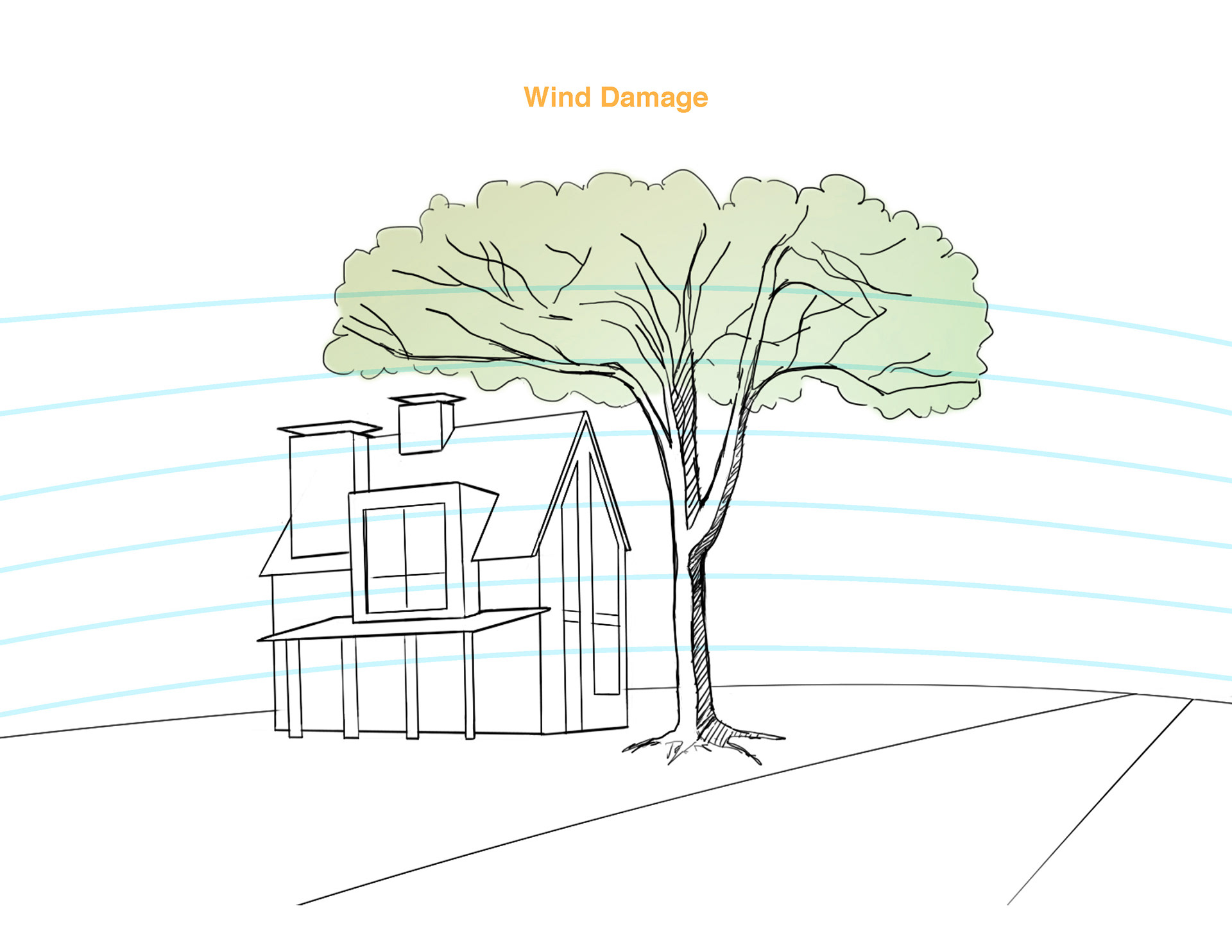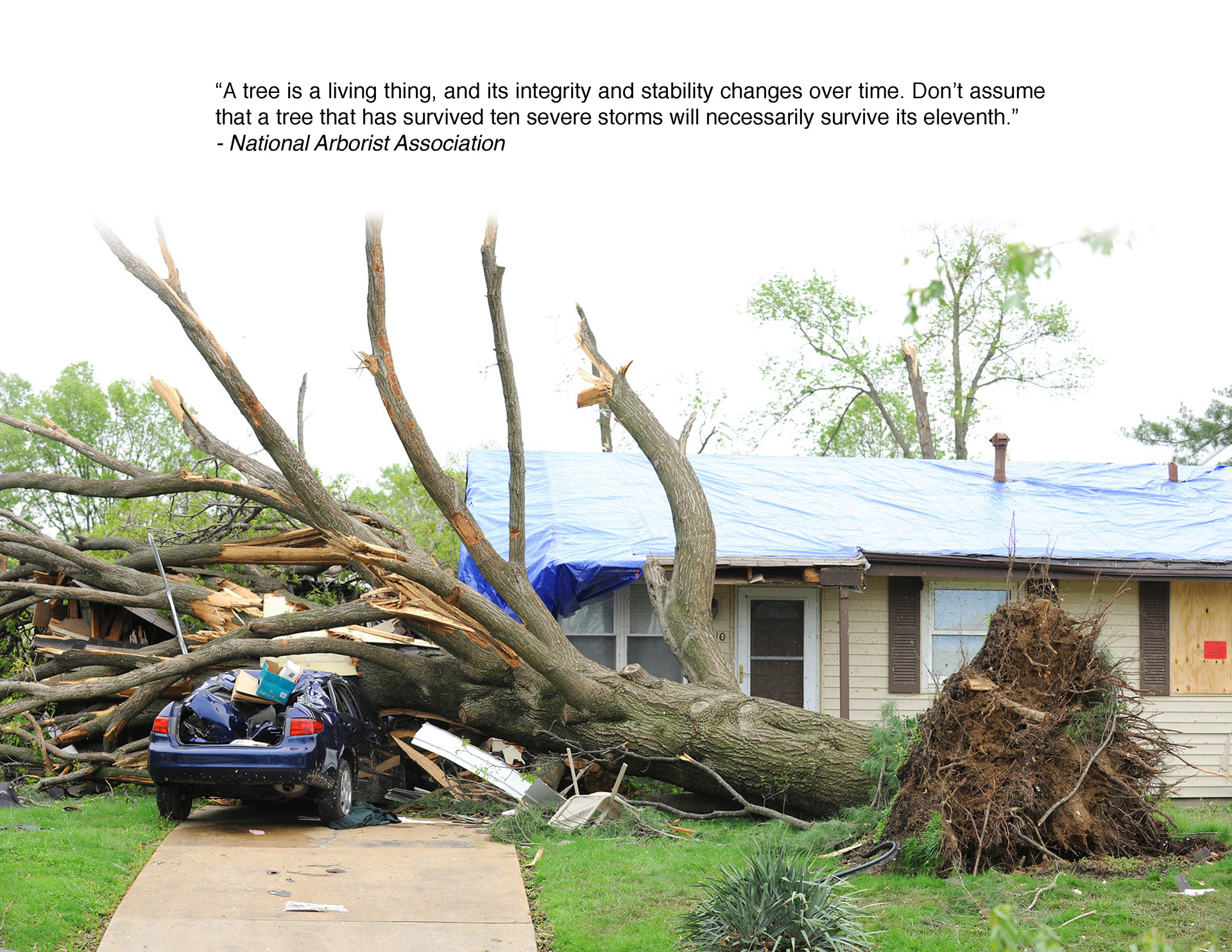 Plastic windbreak netting is commonly used to break down the wind speed, preventing wind from damaging the housing surface from flying debris and its structure(like the roof) from lifted open.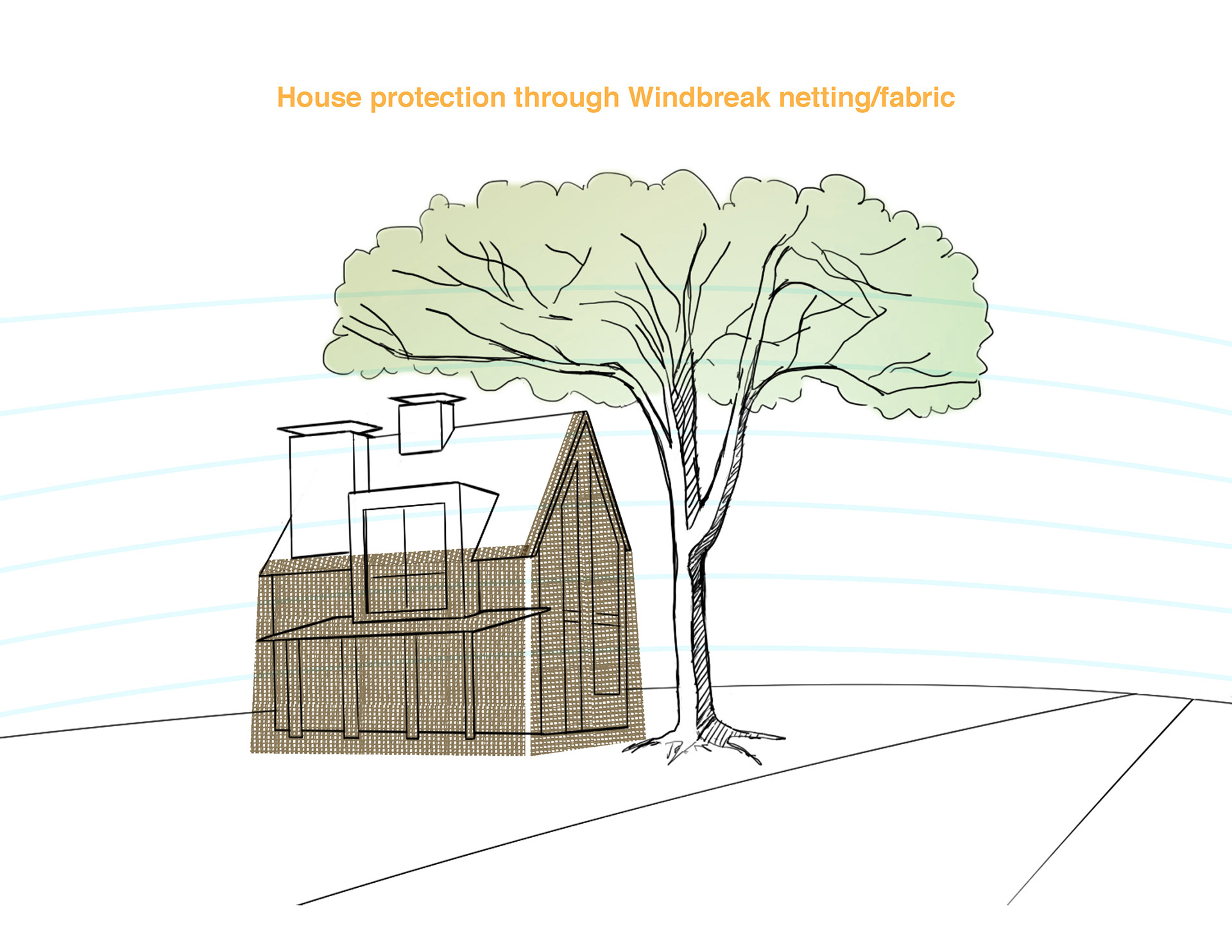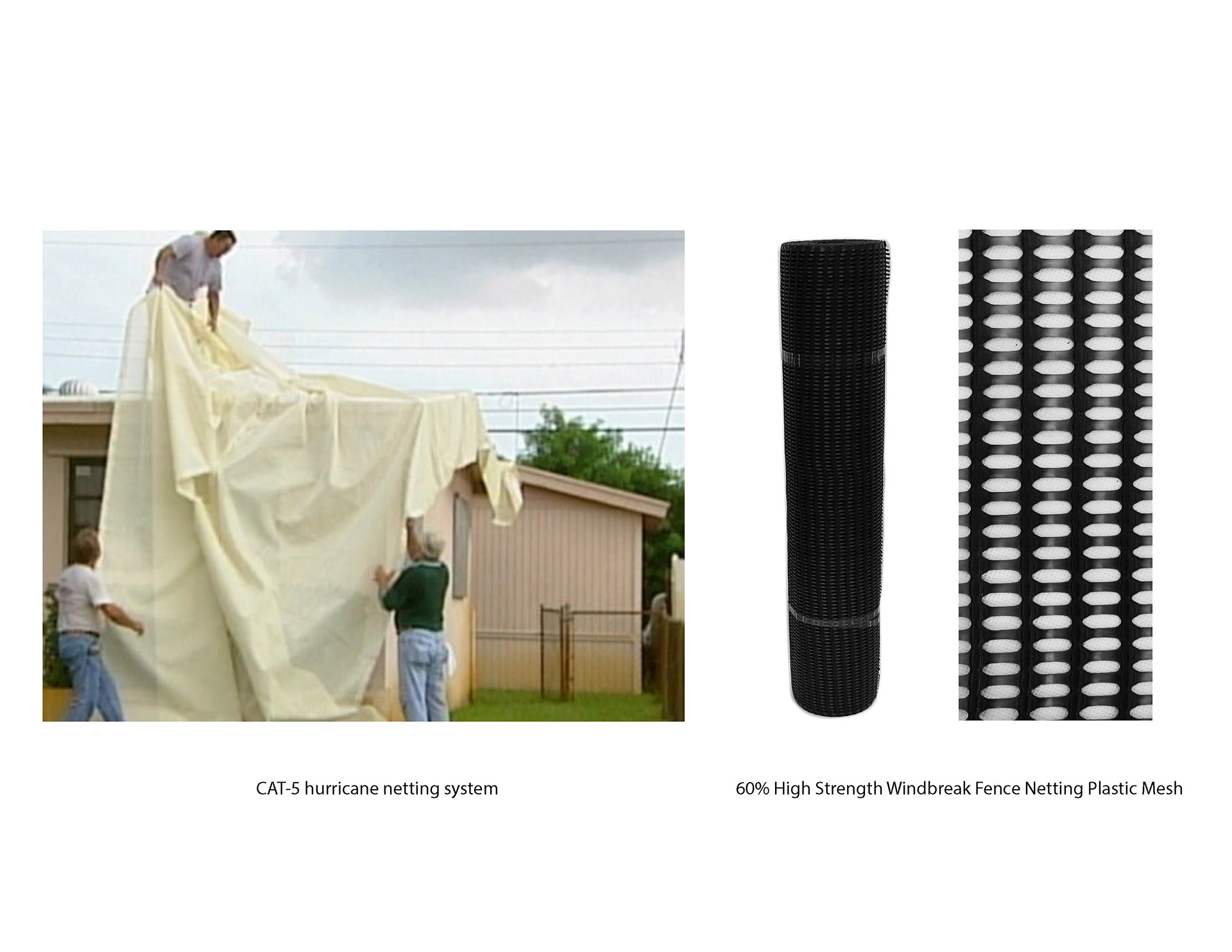 In nature, trees themselves can be the layer of a windbreak, a forest sacrifice trees outside as the windbreak to protect other trees and plants inside.
However, in an urban scenario, trees are usually planted next to the houses and buildings to improve air quality and for landscaping. Therefore, when facing the wind disaster, these trees not only cannot protect the surrounding buildings but have become a safety hazard because of their wreckage.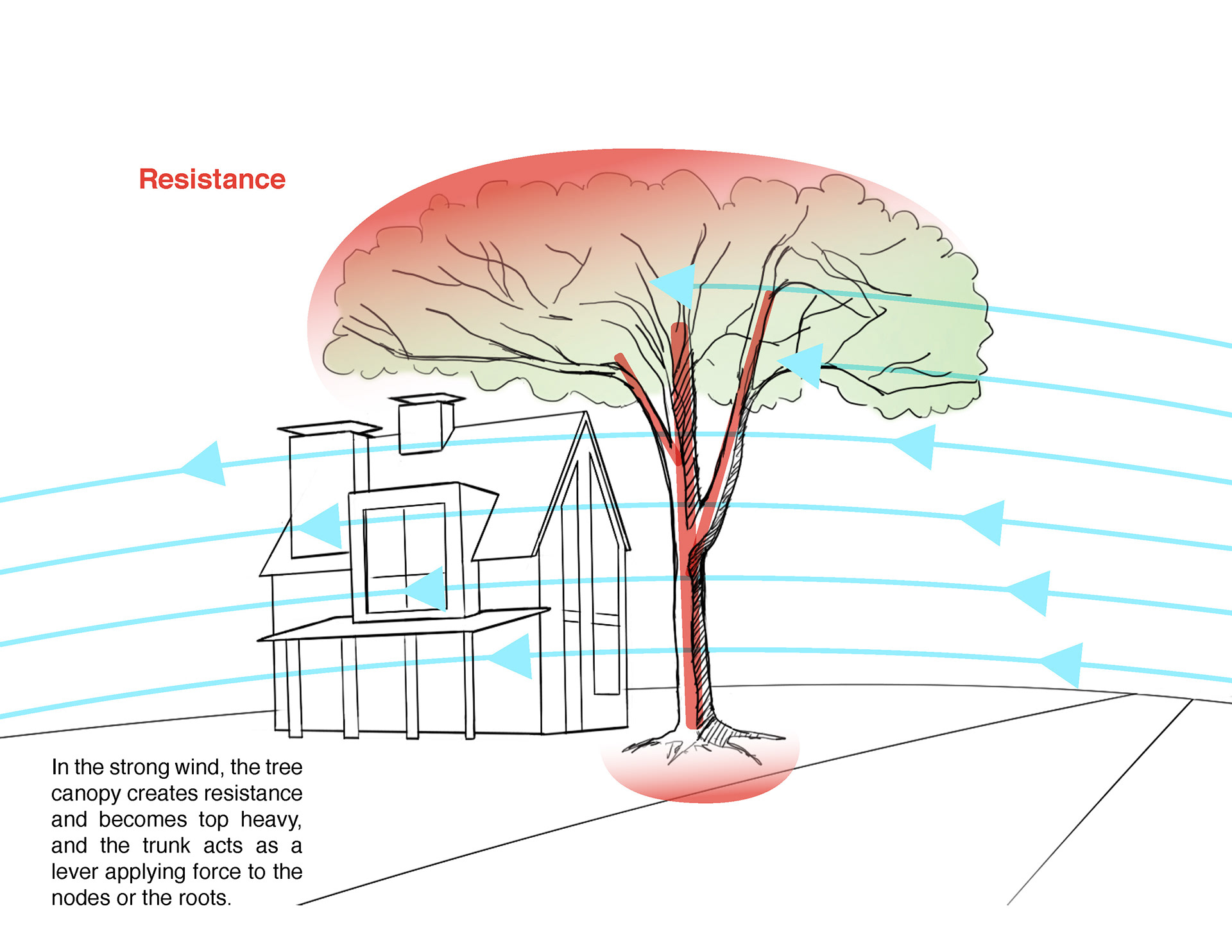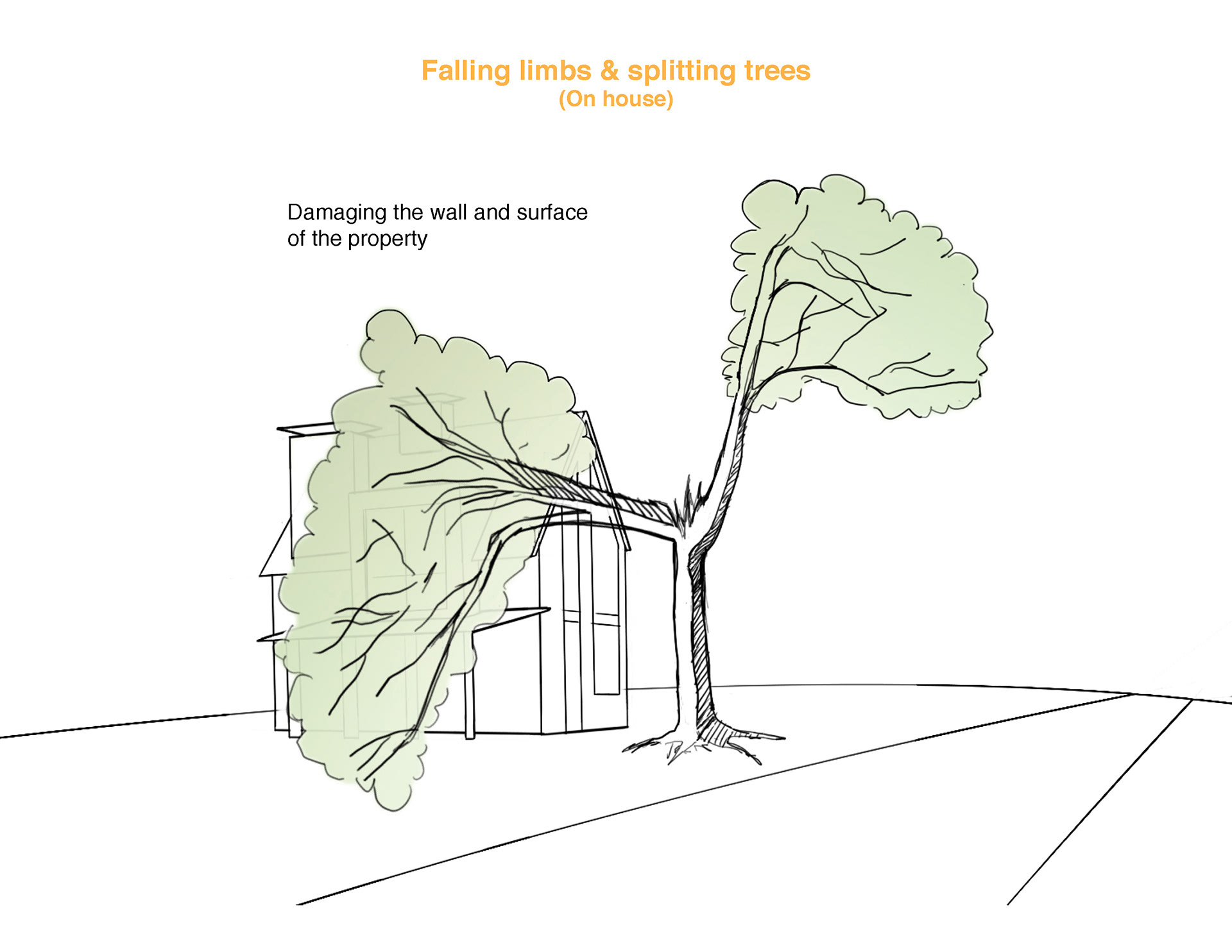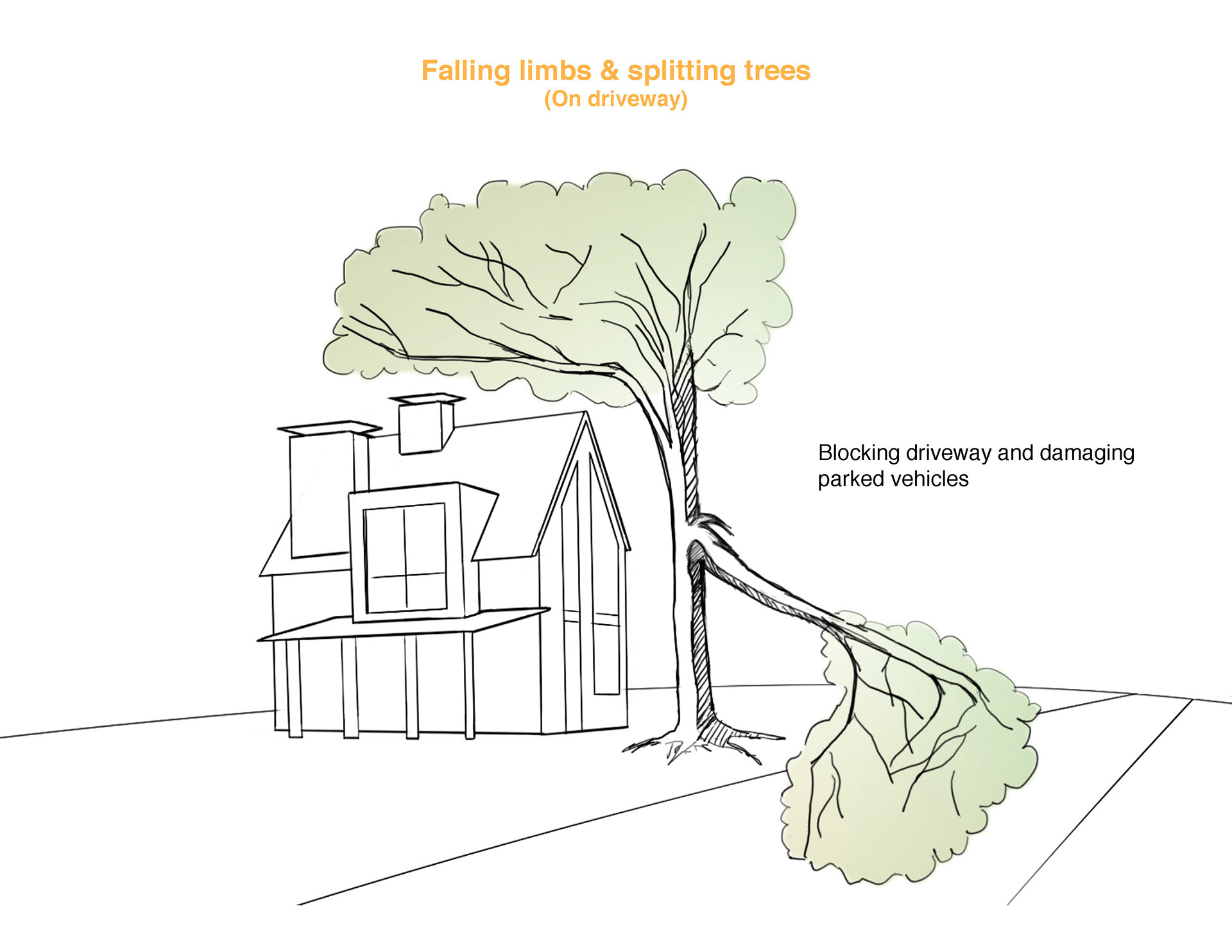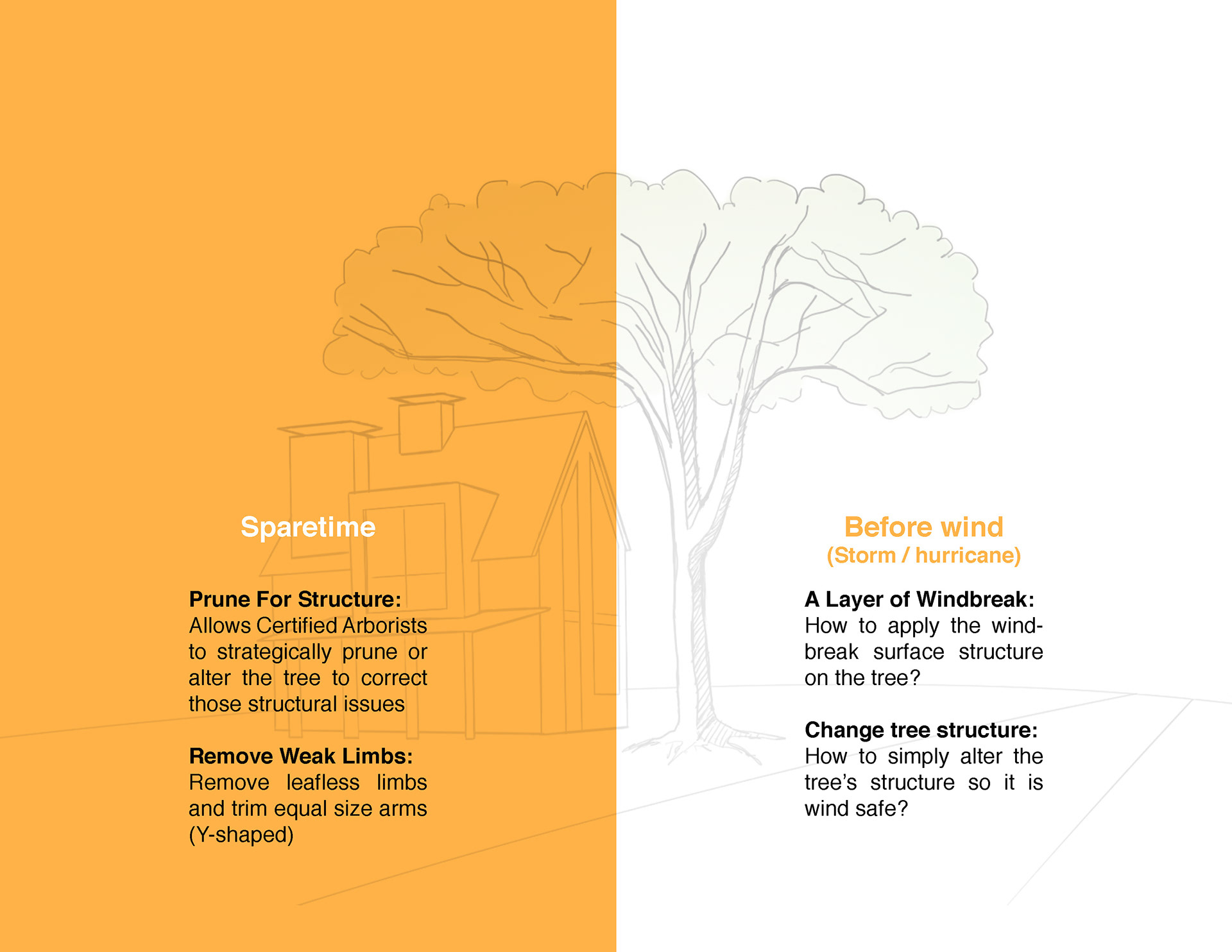 Flexible anchoring
• 
Strategic distribution
•
Immediate protection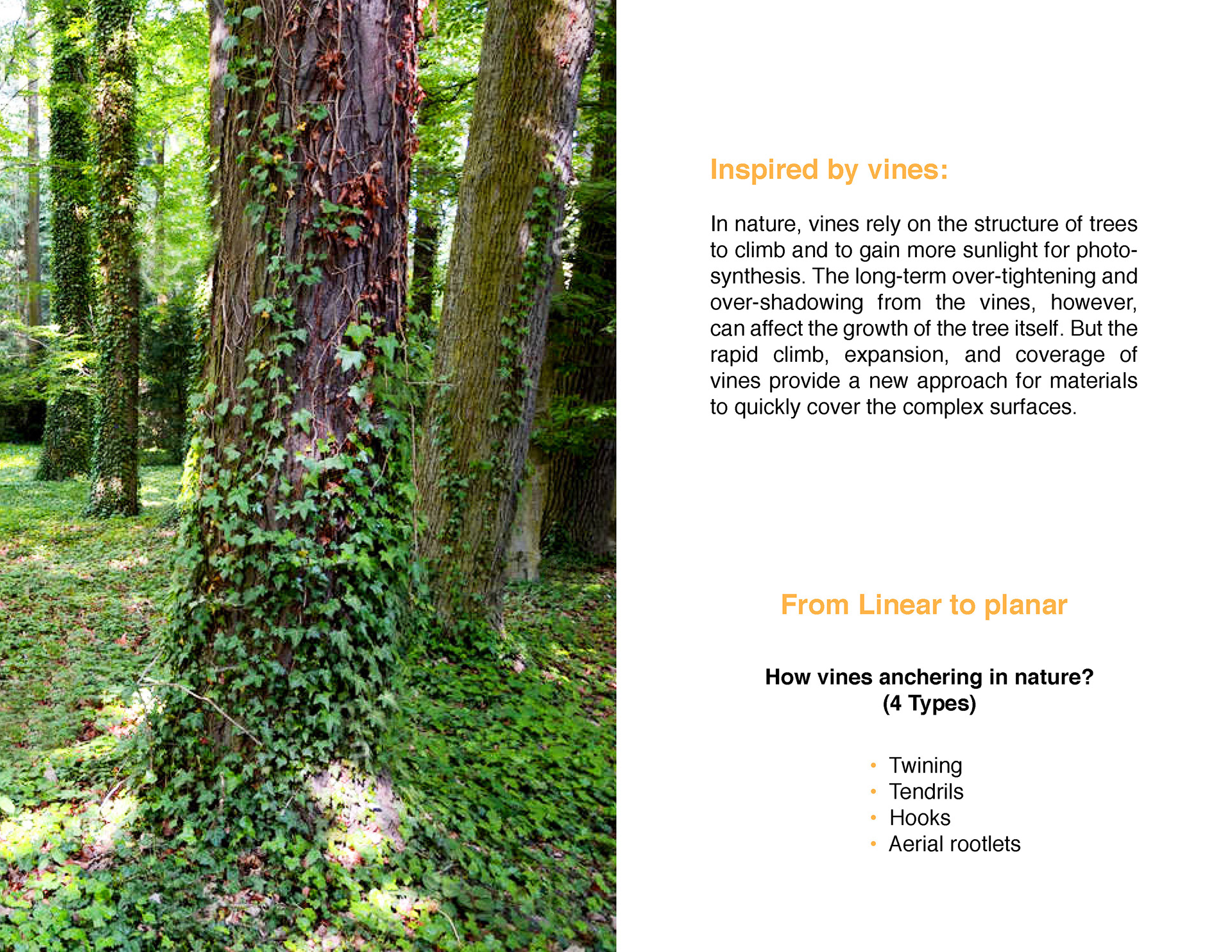 Structure Design and Planning
Part 1: Wrapping as if it is twining
Transforming the 

Leaves and Stems of Vines

to

Complex Surface Coverage
Key words:

Leaf distribution

and

 Stem netting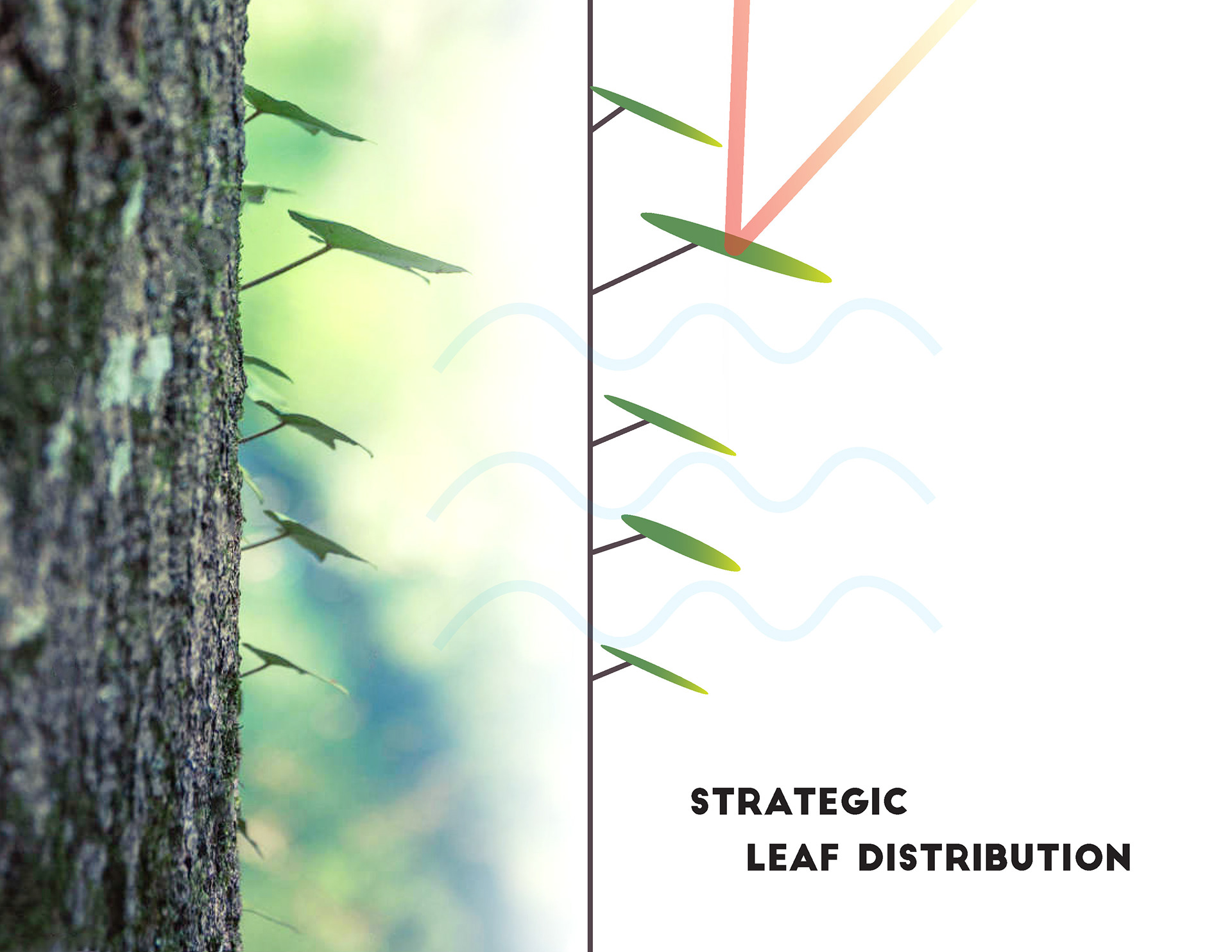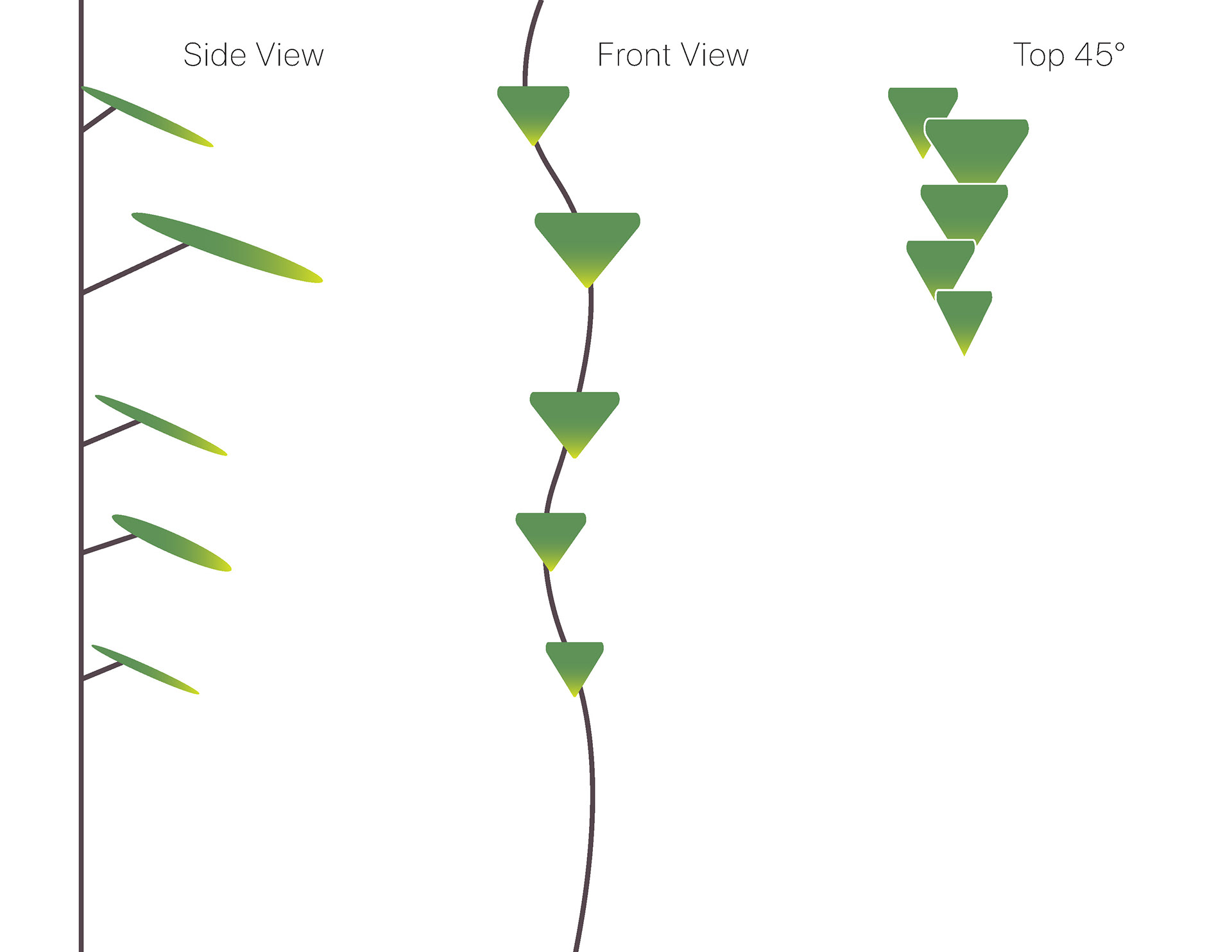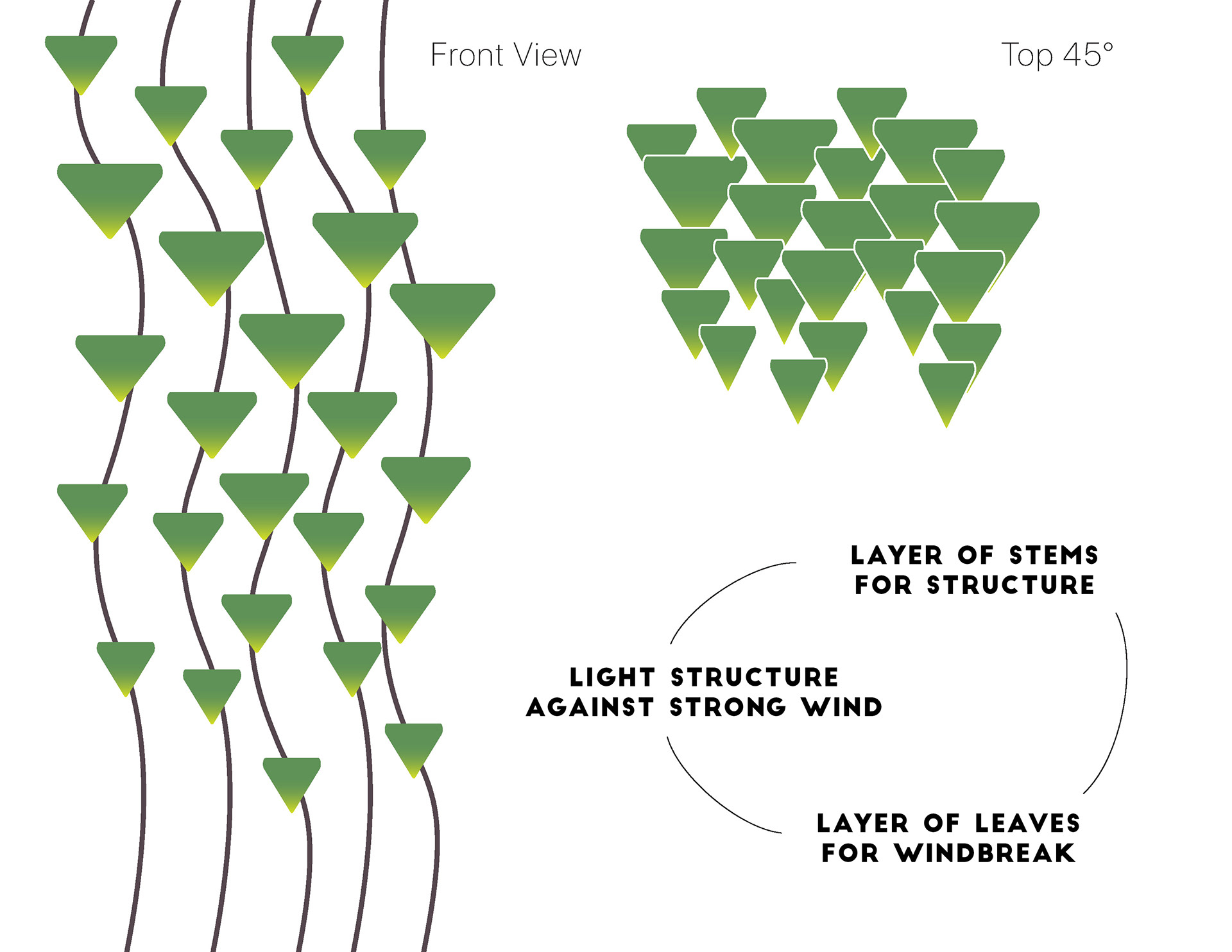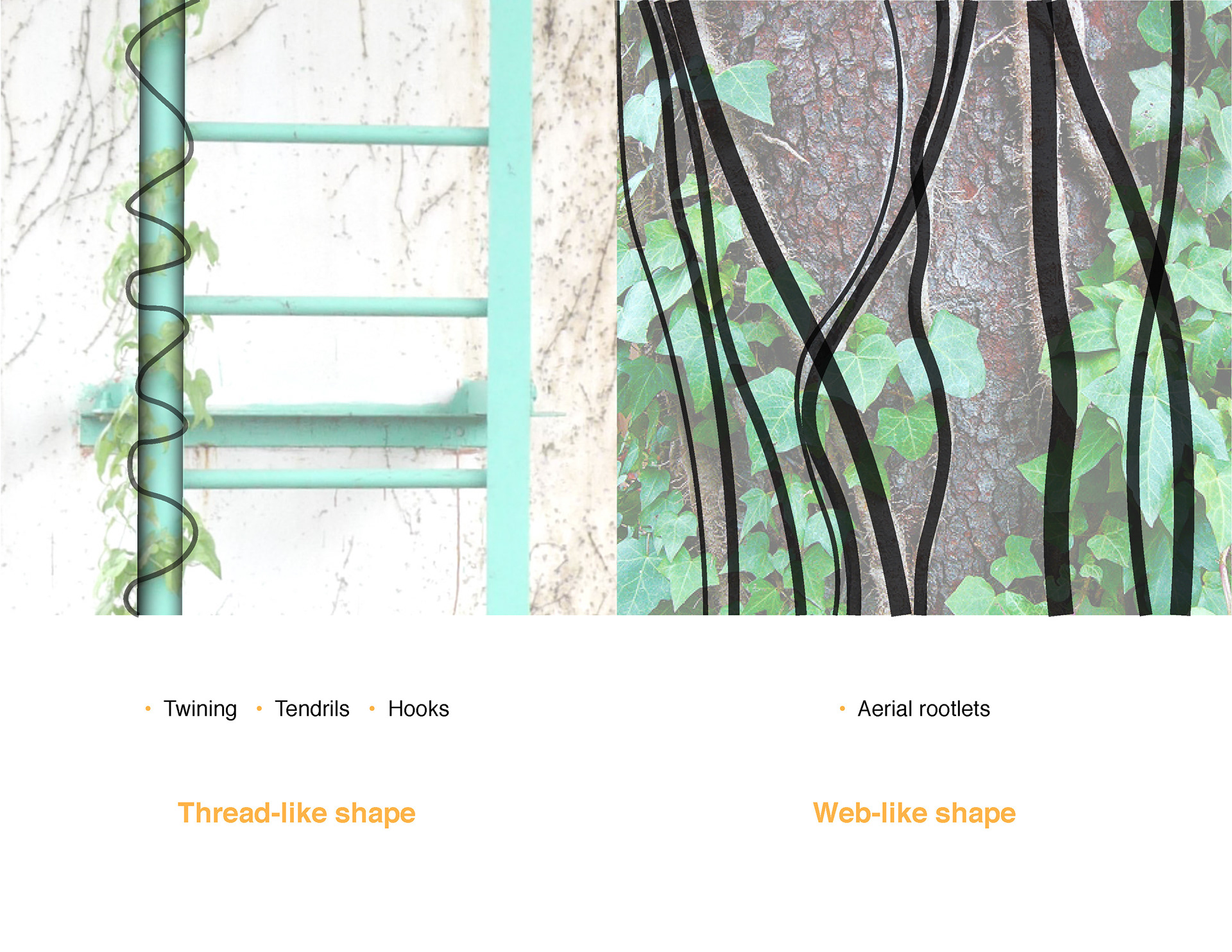 Creating Pre-cut Layered Patterns
by designing

a stretchy s

trap-shape

 

Windbreak Netting
Laser cut fabric: 
Pattern 1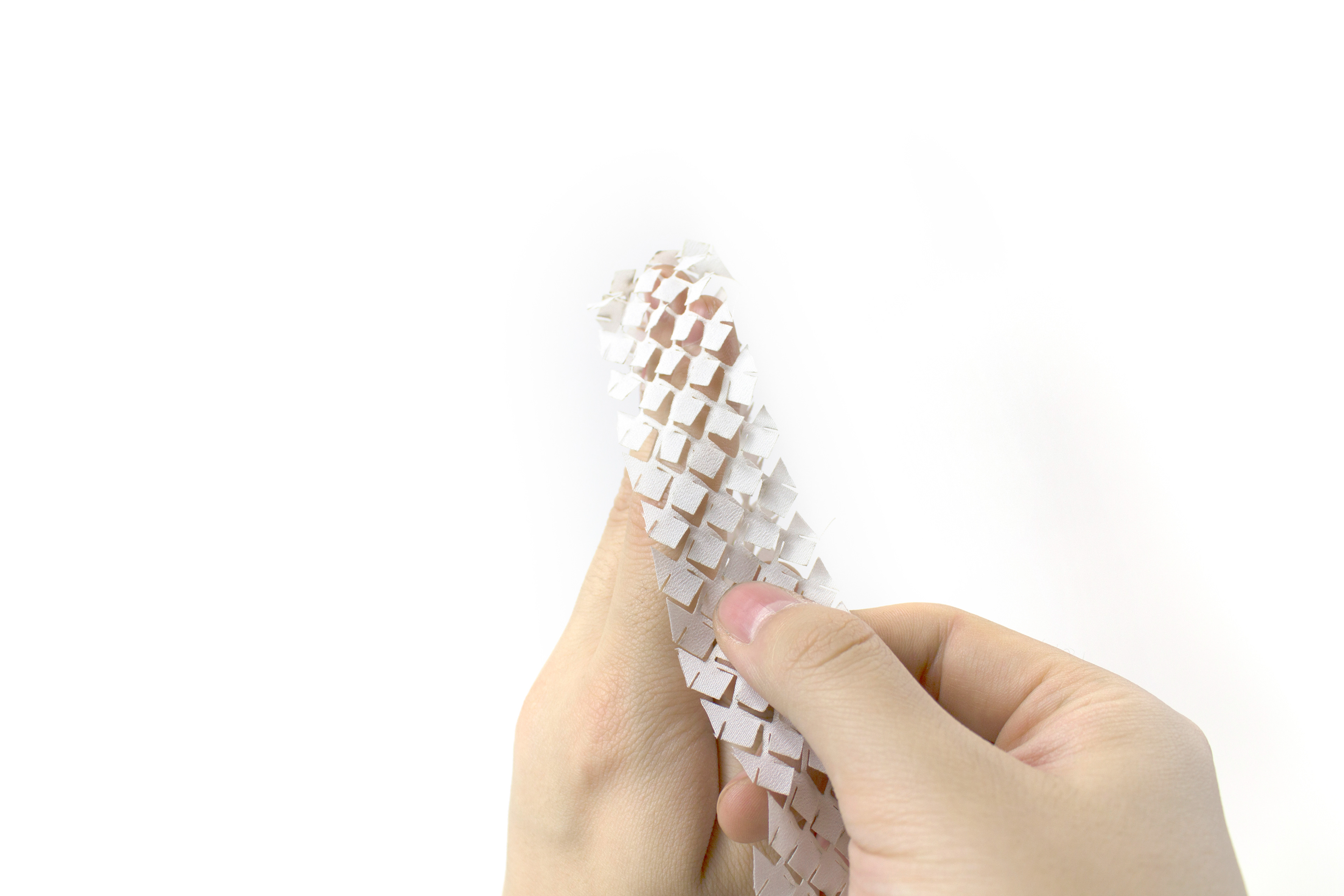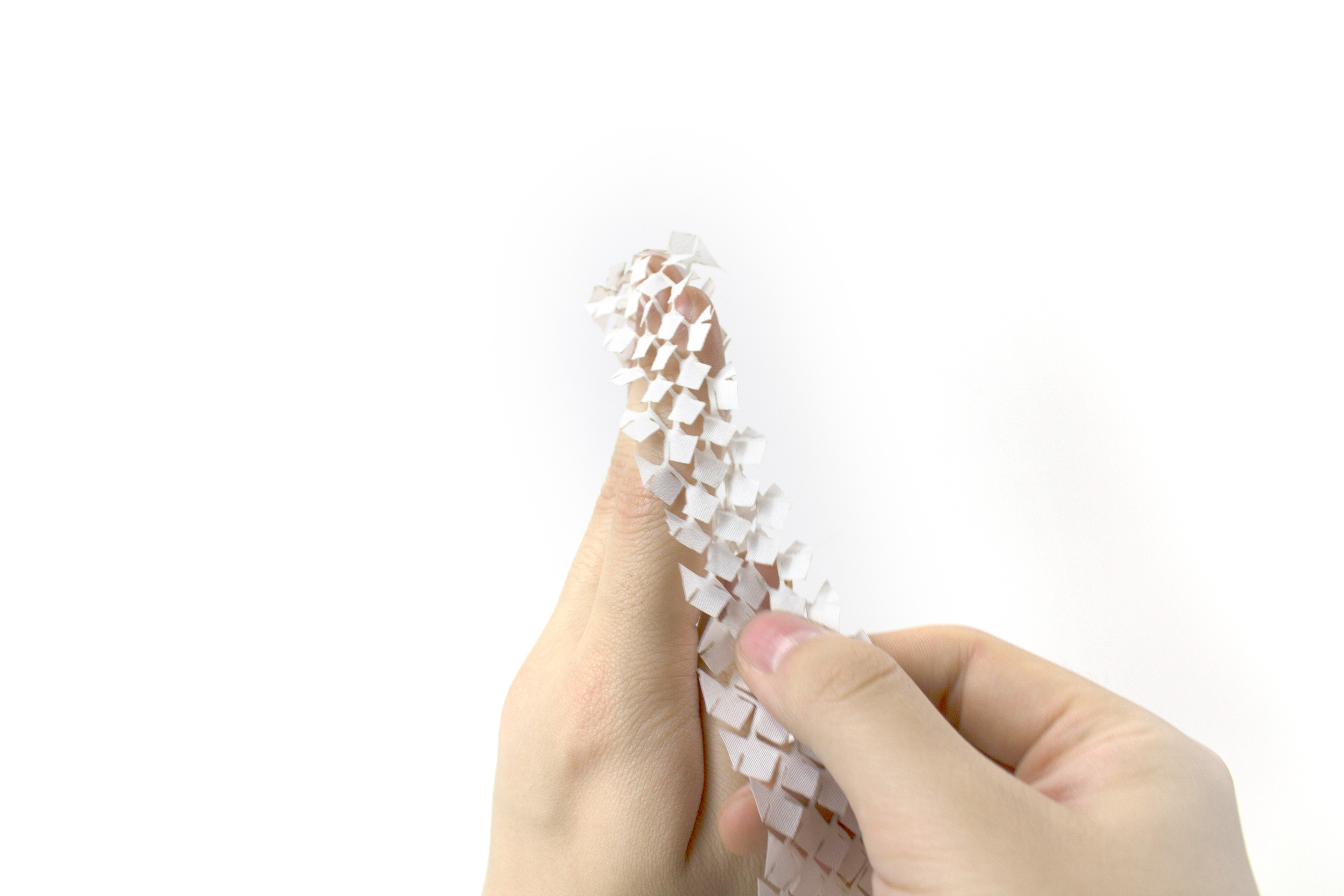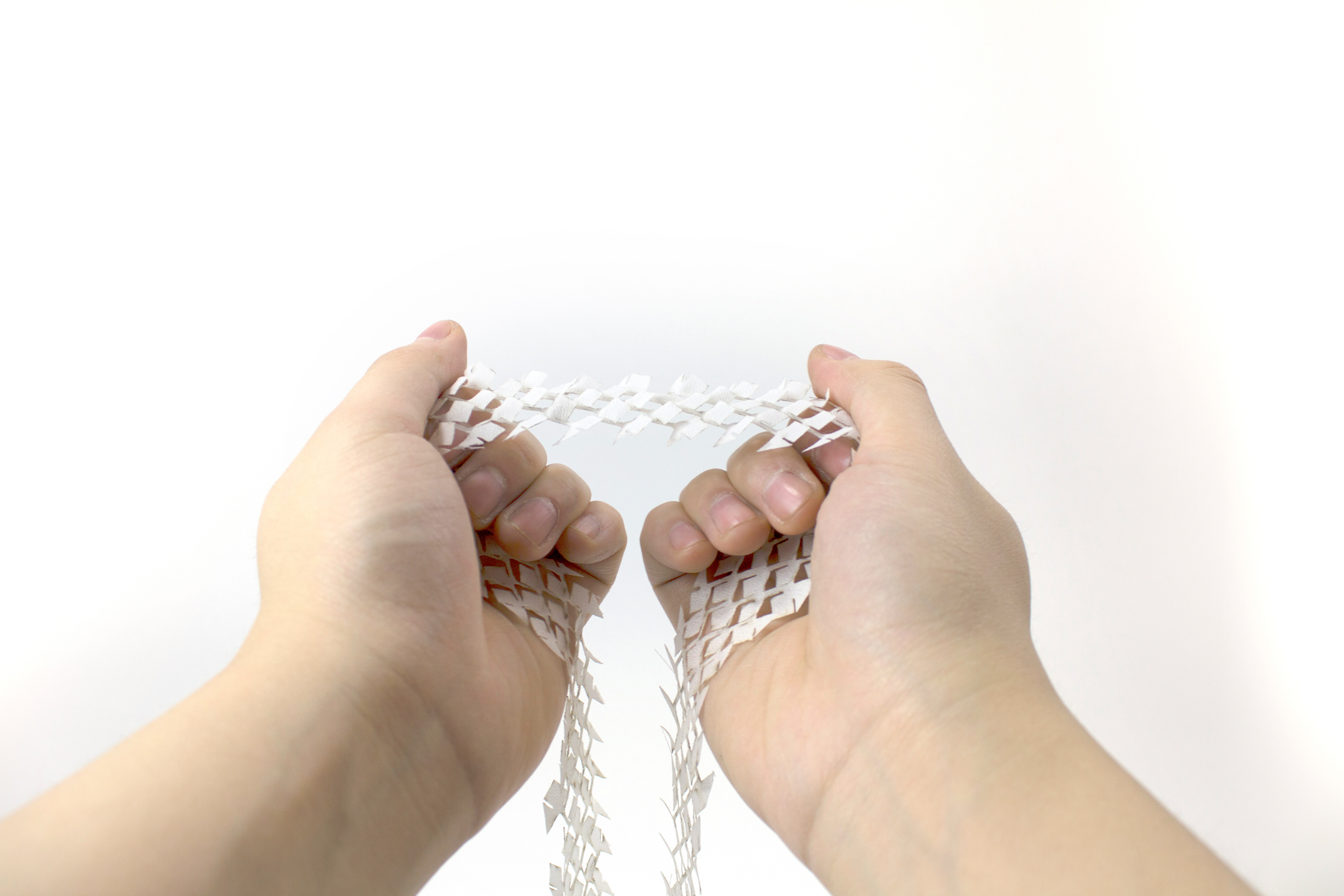 Laser cut fabric:

P
attern 2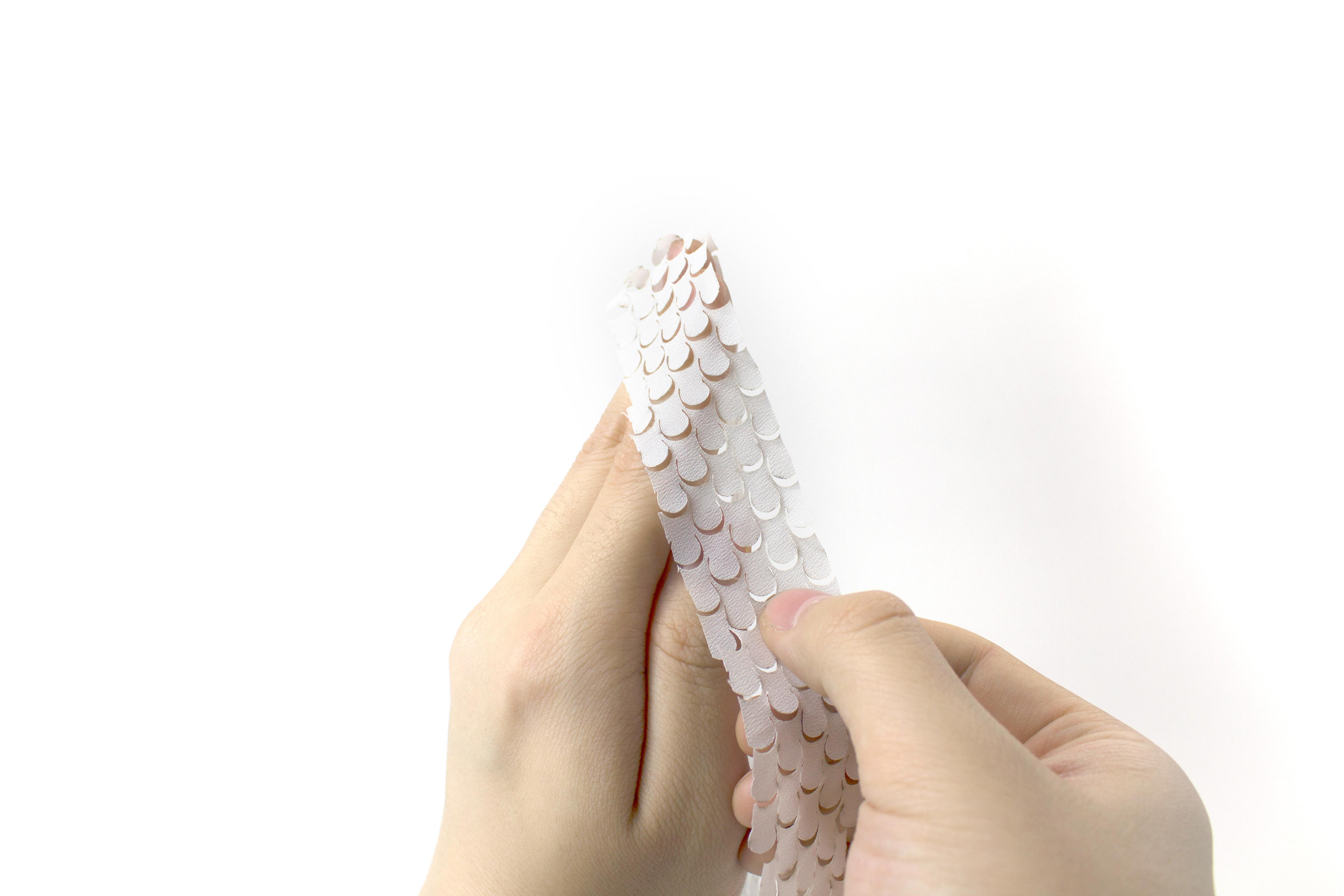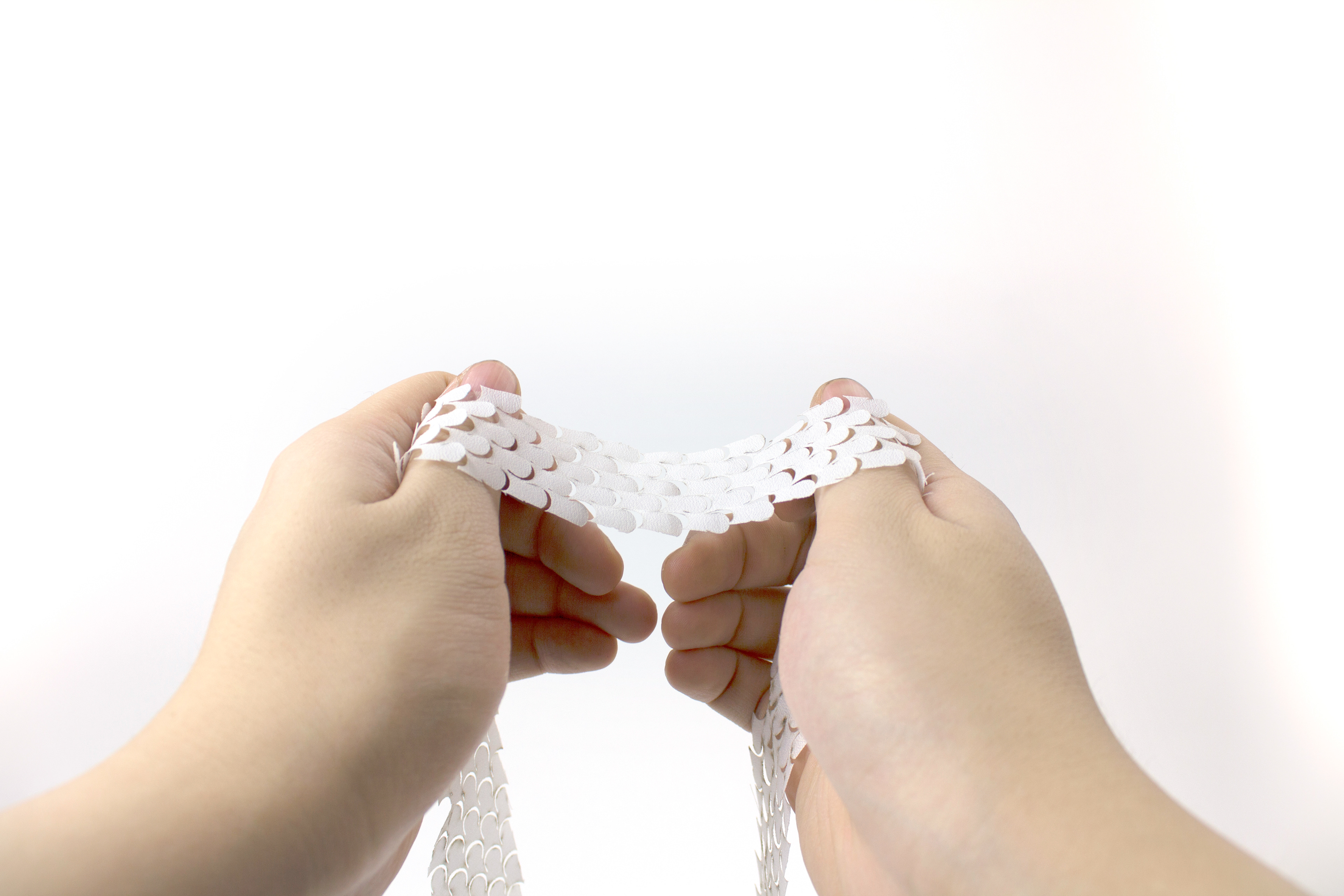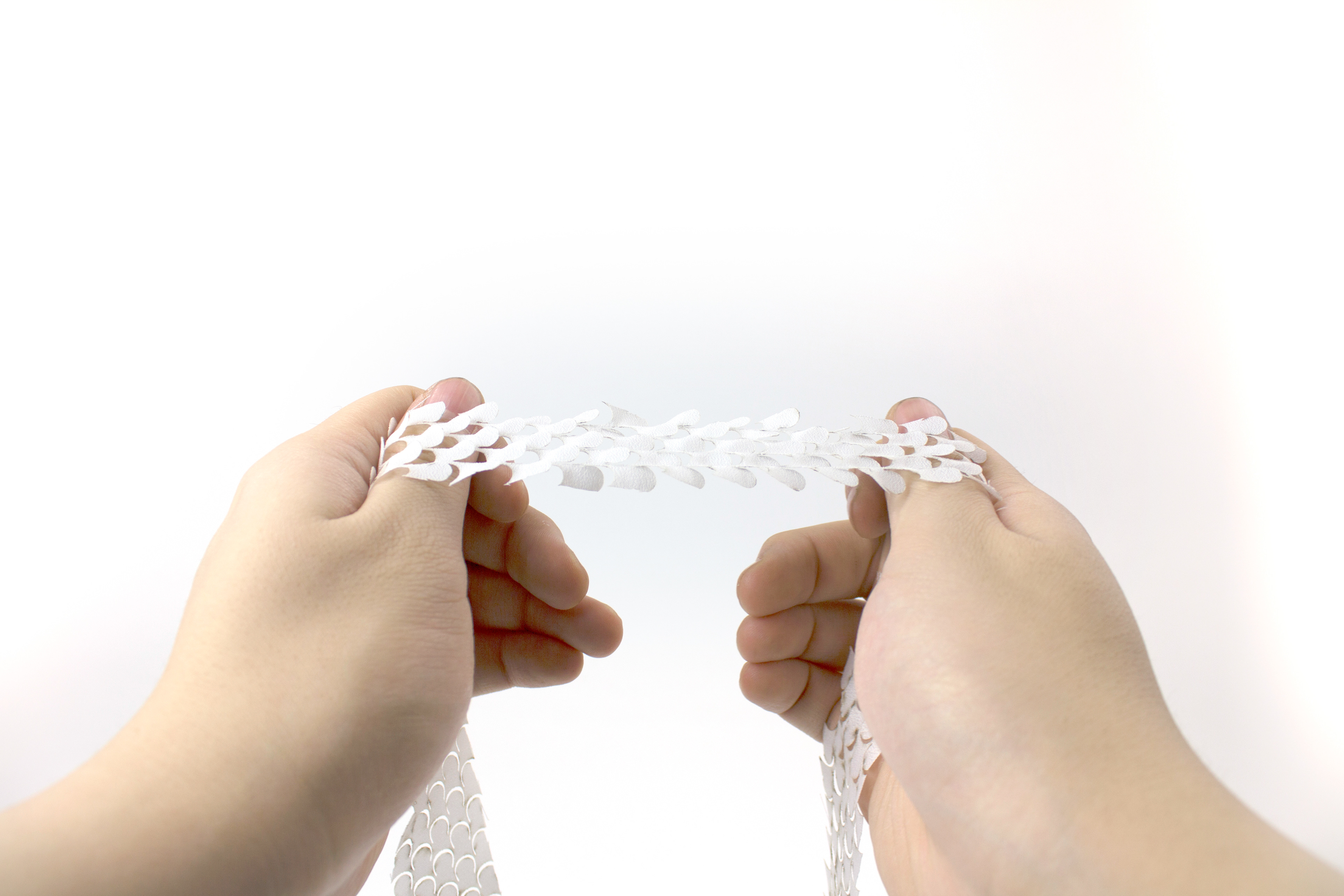 Part 2: Stacking with the New Fabric
Transforming the 

Adopted Plantation Technics to a

Wind Damage Ready Design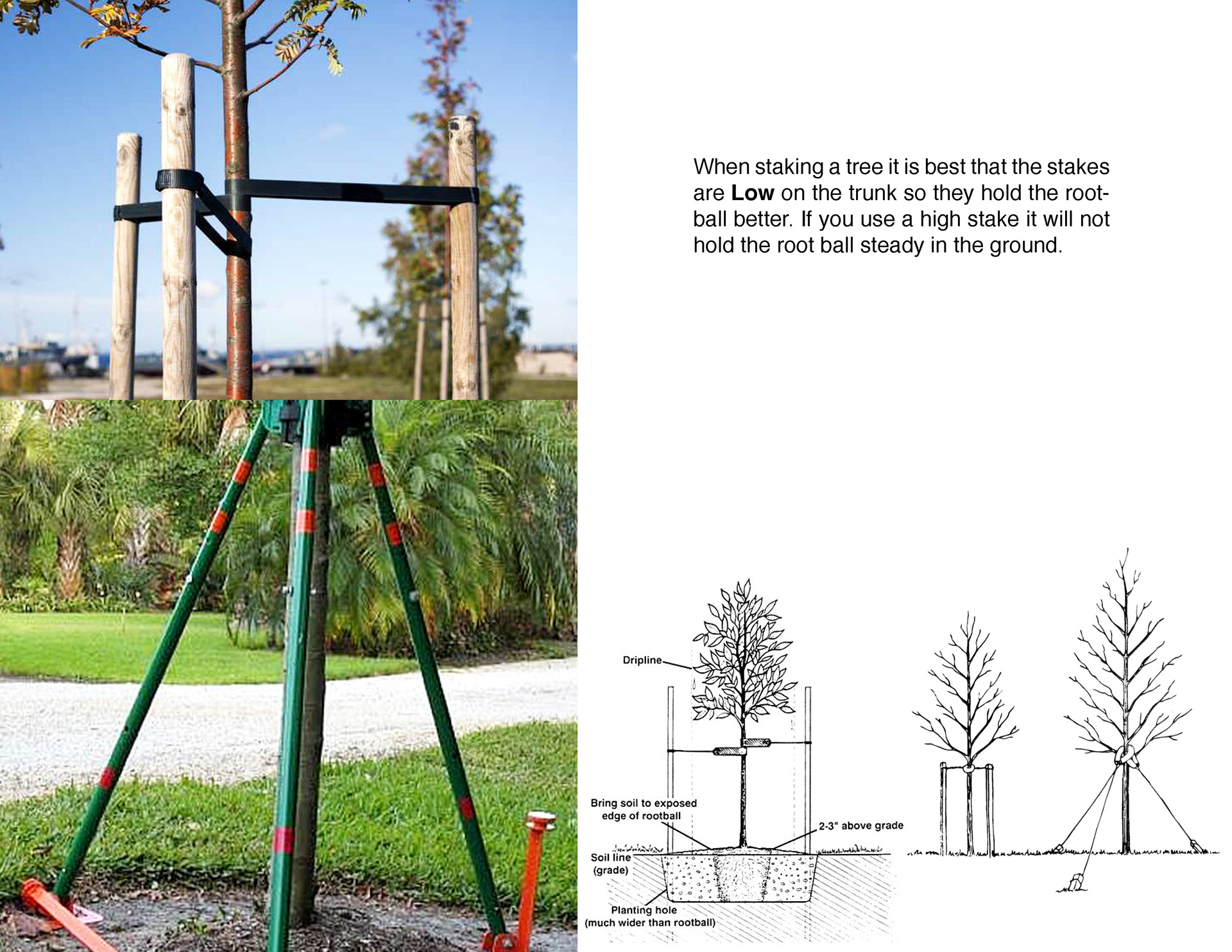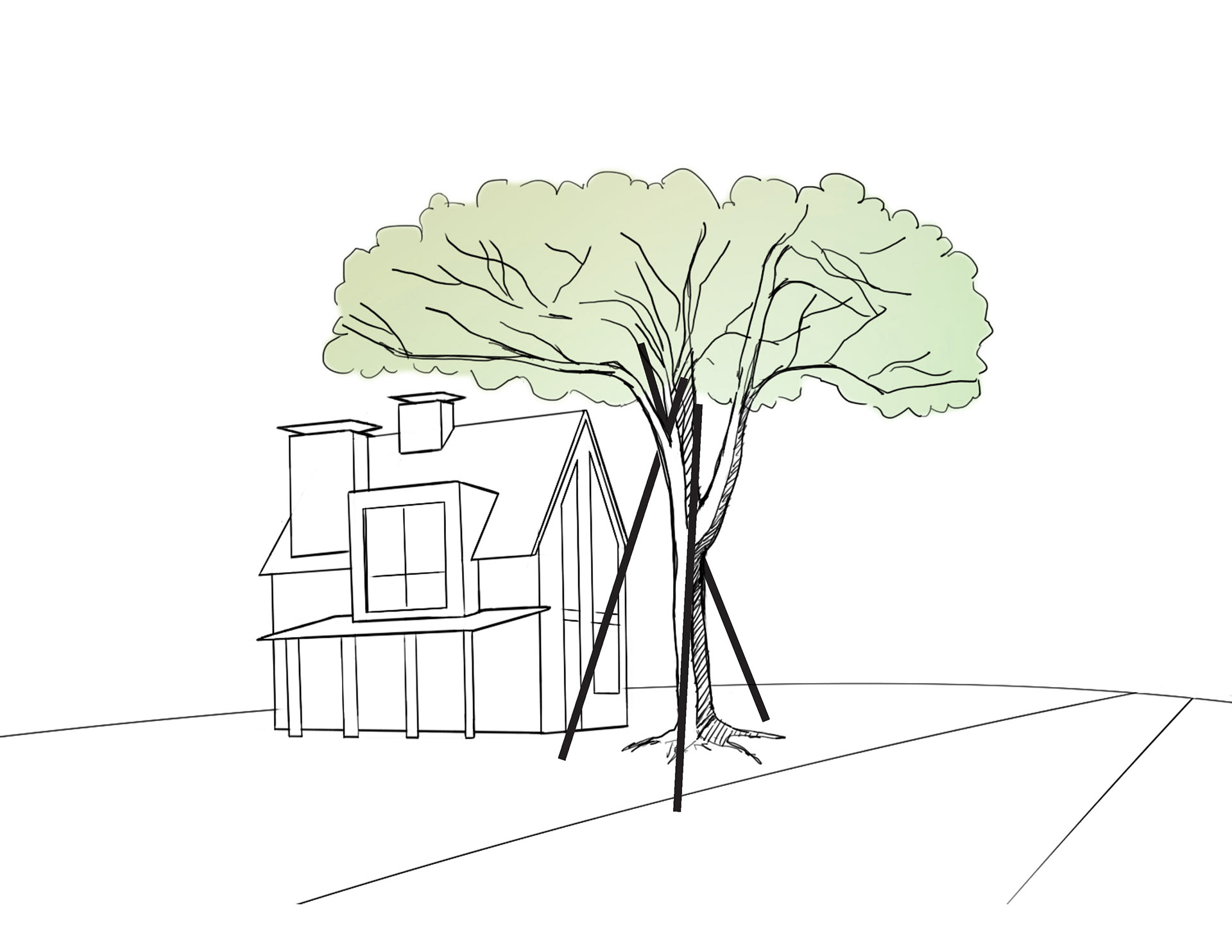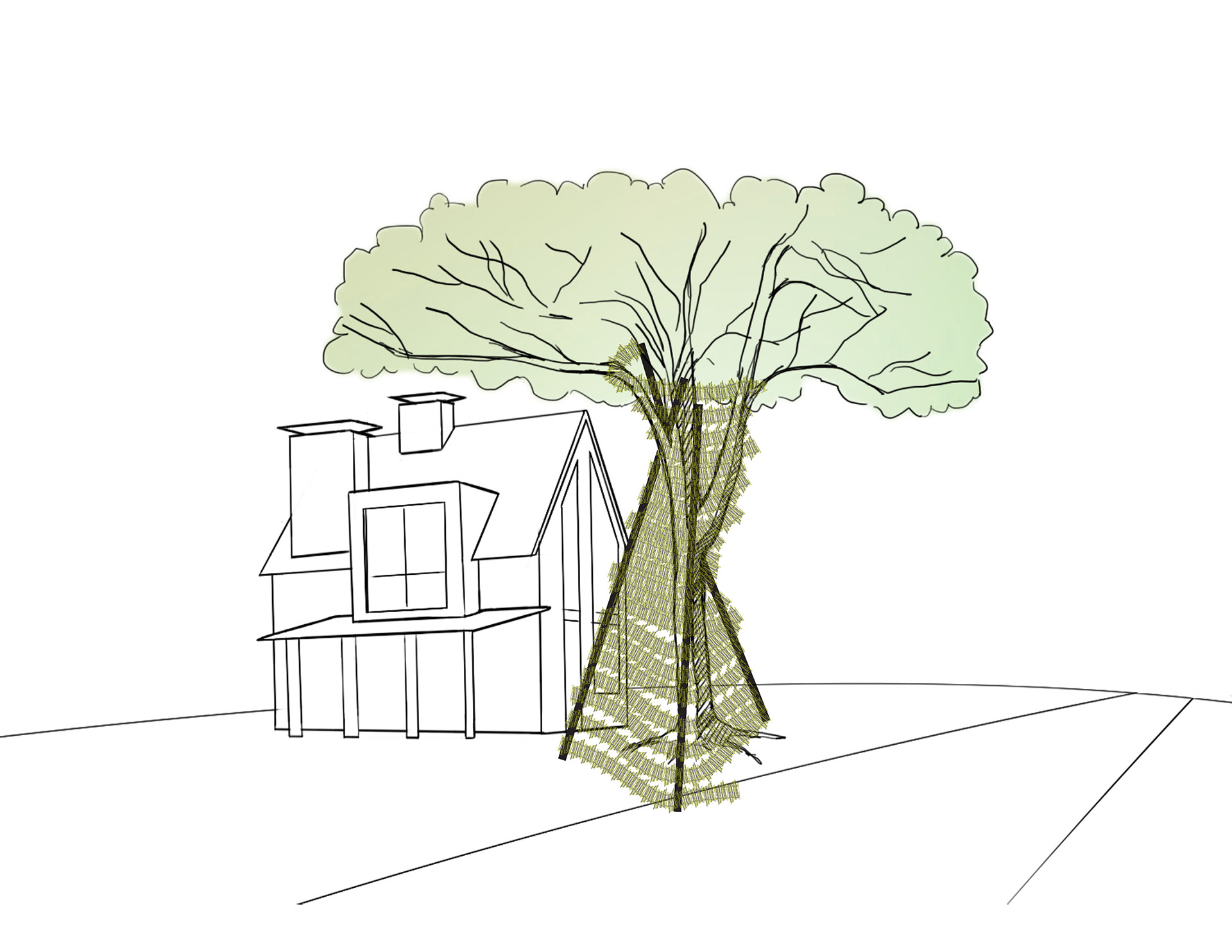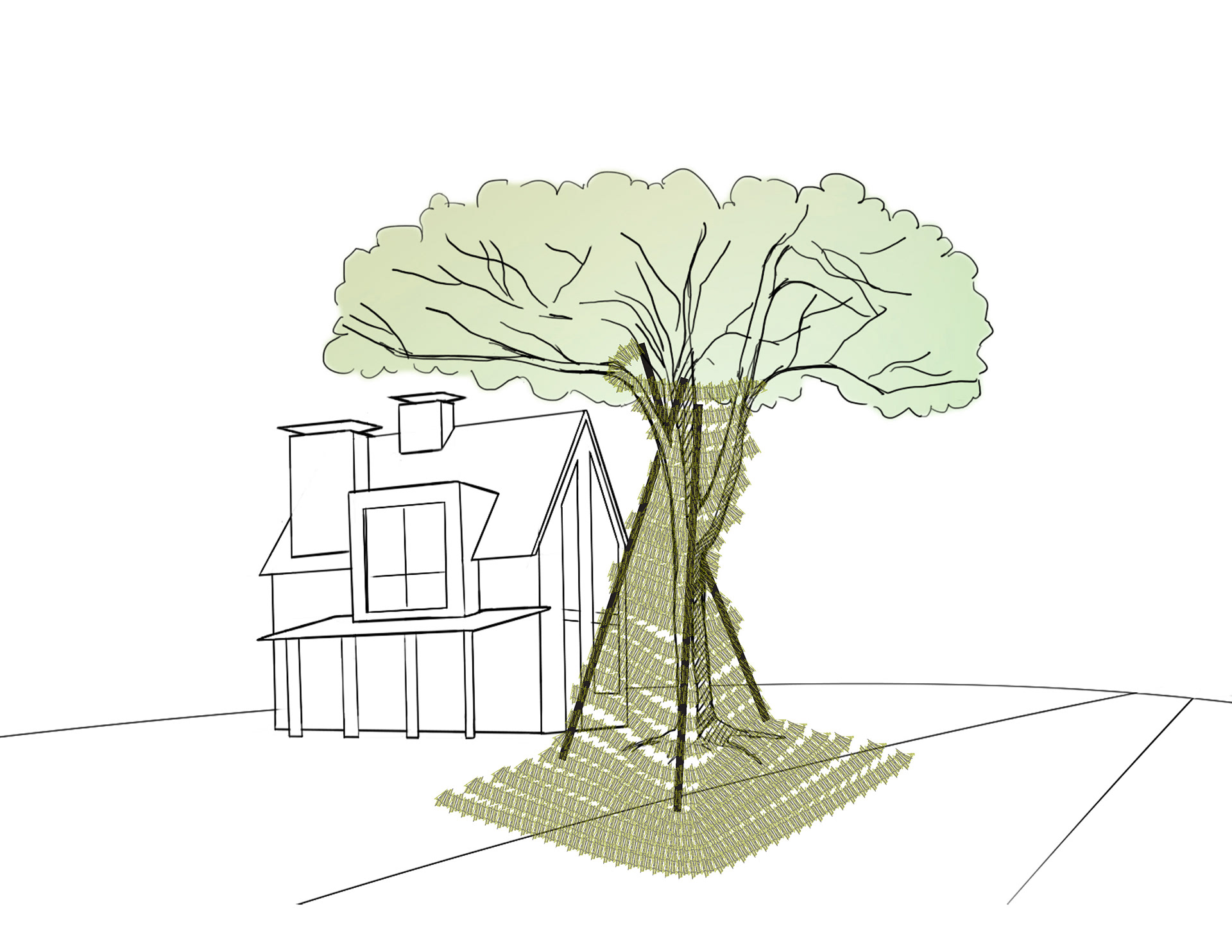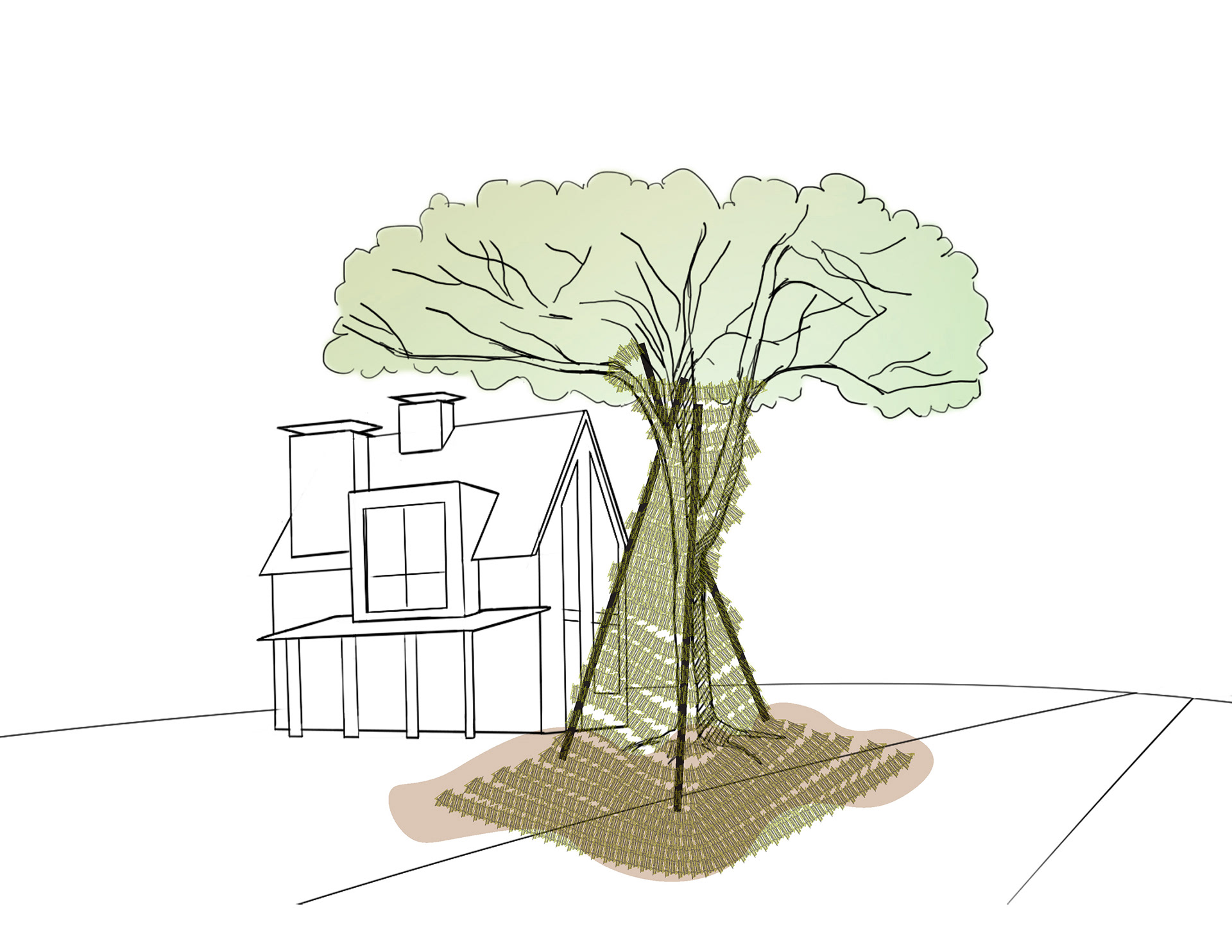 Steps to Prevent Trees from Wind Damage
Cincture
 and

Windbreak Netting 
Designed Stake with hook and extensions: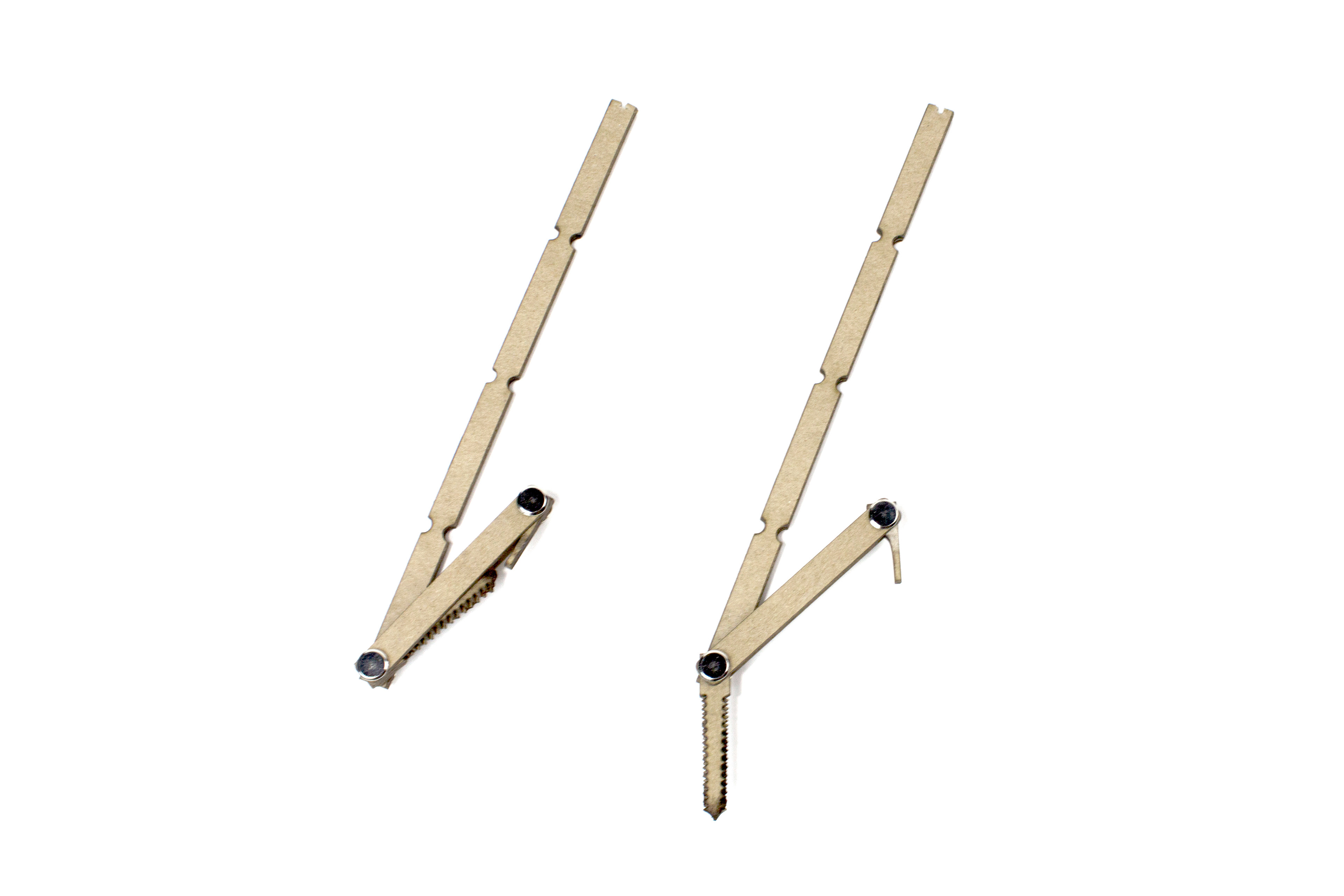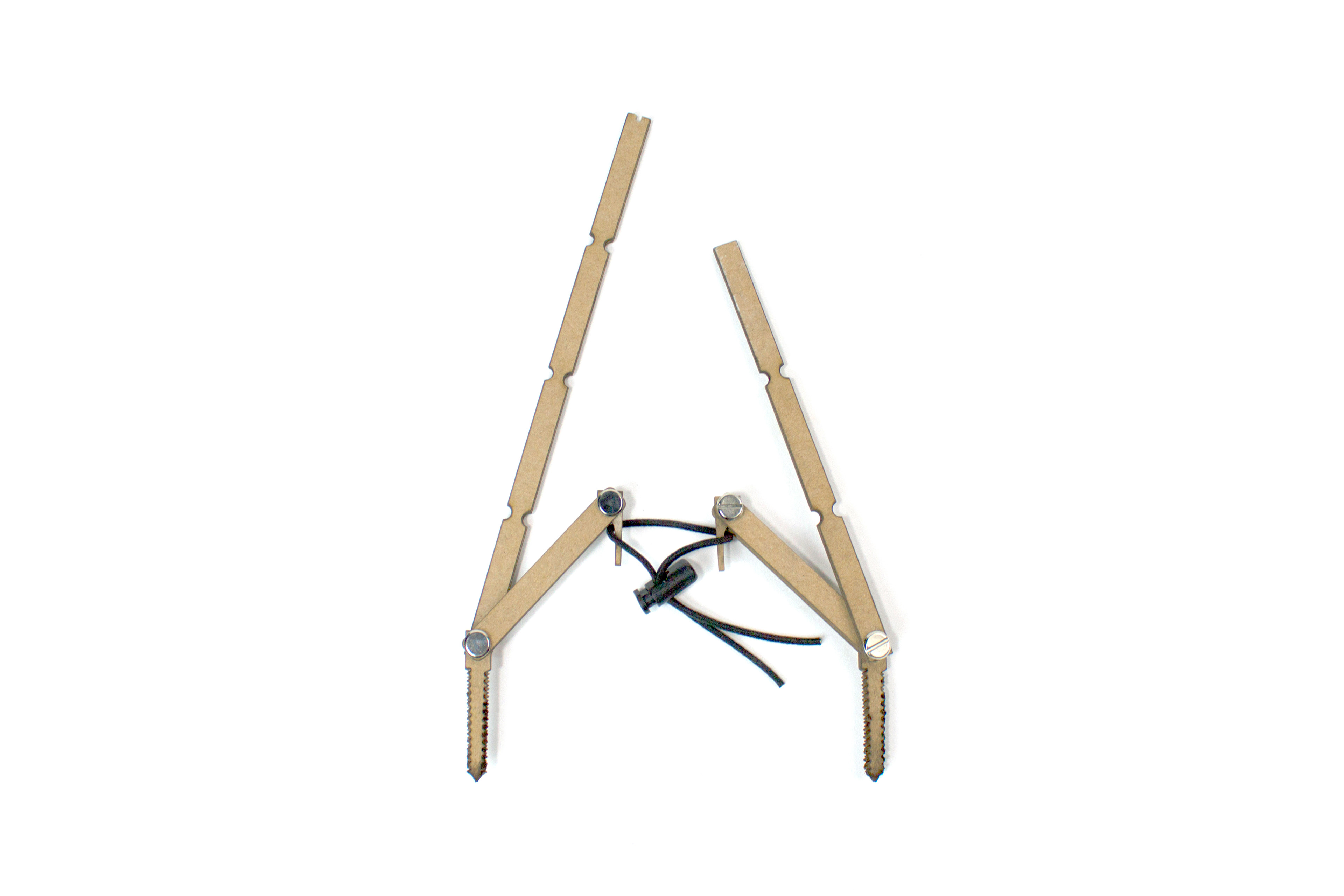 (Stake to the ground, hook to the cincture, attach windbreak netting to one of the bar extensions)